---
Publishing
In the book "Dating To Mate The Biblical Way - A Guide To Christian Courtship Before Marriage" Pastor Chris Stone gives Christian Singles practical and spiritual principles that will help them to be successful in their dating relationships in preparation for marriage.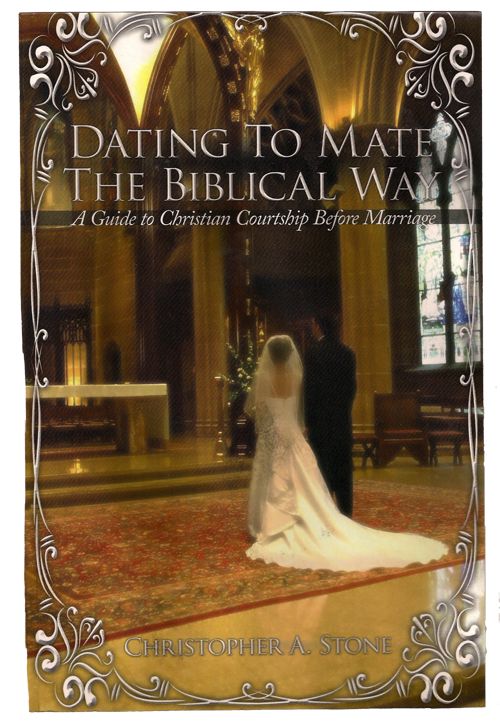 Stone explains
· What is dating?
· Why should Christians date?
· How to know if you are ready to begin dating?
· Qualities every Christian man or woman should look for in a potential spouse.
...and much more practical advice!
Chris Stone maps out a comprehensive plan to help Christian singles reach the destination of holy matrimony in their journey of dating.
Stone also includes the Ten Biblical Commandments of Dating that will help any Christian couple be more successful in their relationship.
Now Only $12.00 +S&H

© 2006 Pastor Chris A. Stone - All Rights Reserved For More Information Contact Us at: pastor@unityworshipcentercogic.com
September 27, 2006
Pastor Stone is the author of the book "Dating To Mate – The Biblical Way "A Guide To Christian Courtship Before Marriage". Request it at your local Christian Book Stores; Barnes and Noble; Amazon or order online at: www.pastorcastone.com
1106 E. Webb Ave Burlington NC 27217